Shopping Cart
Your Cart is Empty
Thank you for your business!
You should be receiving an order confirmation from Paypal shortly.
Exit Shopping Cart
Call or TEXT us at (615) 208.6044
Themed Fire Events for your Backyard
Themed dancers, Hula Hooper Dancers, Fire Dancers, Drummers, Limbo & Hula Hoop Til You Drop Games, Themed Dancers, Pool Parties Entertainment, Pool Mermaids, Swimmers, Fire Breathing Dragons, and Stilt Walkers/Greeters.
We can provide 20 feet light up distance ring around the performers. Keeping a distance of over 10 feet between performer and guests. Ask us about our ground set up ring stages! New 2020 COVID Regulations HERE
Themed dancers, Hula Hooper Dancers, Fire Dancers, Drummers, Limbo & Luau Games, Themed Dancers, Pool Parties Entertainment, Pool Mermaids, Swimmers, Fire Breathing Dragons, and Stilt Walkers/Greeters.
We bring the Circus to you! We offer free standing aerial Circus Rig rentals that will fit in most Open air areas/Backyards that allow for dramatic acrobatics aerialists shows almost anywhere. Stage performances are also available for indoor venues. If you can dream it up, Beyond Wings can bring your circus dreams to life!!
Great for audience participation for games and fun. Ask about our fire limbo! And add stilt walkers to any event package!
Summer Entertainment is here for you Nashville! Themed Dancers, Ukelele Players, Hula Hoopers, Themed Greeters, DJs and Sound, Fire Dancers (certified and insured), Basic Lessons and Games, Fire Limbo , Hula Hoopers, Interactive Mermaids , Pool Bubble Girls, Fire Breathers, and More!
Nashville's only CERTIFIED AND INSURED Fire Dancers
Book Professionals
Beyond Wings Circus LLC is Nashville's only Fire Safe certified and insured. We hold a Pyrotechnic Fire License through the State of Tennessee of the Fire Marshal's State office here in Nashville TN. Beyond Wings Circus LLC is the only Nashville based certified and insured circus company, also offering additional insured documentation, permits, and more for every event need big or small. Keep your event SAFE! Always ask for these documentations when booking for any entertainment event. Book professionals.
Beyond Wings Circus is Nashville's Only Certified and Licensed Fire Dancers and Circus Entertainment. As Seen at Fontanel Mansion, Riverfront Downtown Nashville, Bedford Nashville, Plaza Mariachi, Light The Nations Festival, Gaylord Opryland Resort and Hotel and More! Fire Breathers, Fire Eaters, Fire Spinners, Pyrotechnics..we have what it takes to ignite your night!
Glow Dancers, Glow Hula Hoopers, Glow Wings, Glow Acrobatics, YES we have it all! Click HERE for more Glow Theme Events. LED Entertainment, Robots, Illuminated Dancers, LED Dancers that Glow in the dark, Tron dancers, and more! You may have seen our glow girls or L.E.D light shows at Circus Brew Zerkus, Play, City Winery, Nashville Symphony Center, Grand Ole Opry, Bridgestone Arena, Belmont University, and more. Our speciality is our hula hoop glow girls, acrobatic hoop performers use advanced technology hoops to display a dazzling array of images and patterns sure to amaze your audience! Night time themed luau inspired backyard parties. This isn't your average hula hoop! Our Fire Hoop Dancers perform with over 5 flaming fire hoops at once! And can also be combined with our LED Light Show.
Beyond Wings fire dancers are also skilled in classic fire dance! Add fire dance to any event performance package! Hula Hoopers, Fire Dancers, and more available for trade shows, grand openings and more. Backyards to corporate events, we do it all!
Back to want you want to see! FIREEEEE!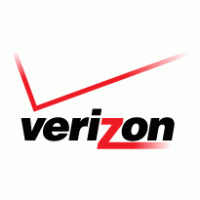 Our Fire Breathers are certified professionals. Indoor and Outdoor Entertainment available with Fire Breathing, Fire Eaters, Fire Dancers, Fire Hoopers, Fire Jugglers and more. We travel to your city! Specializing in Nashville, Chattanooga, Memphis, Jackson, Knoxville and surrounding areas for your speciality featured premium corporate circus entertainment.
TYPE OF EVENTS
Most Beyond Wings members and Memphis Fire Tribe and are an experienced team of professional performers. The dancing fire performers are a family of fire dancers that provide a unique and exclusive fire spinning talents. Dancers provides entertainment for corporate events, parties, circus events, concerts, and more. Our dancers use various fire props such as fire fans, fire hoops, fire head piece, fire sword, fire belt, fire dragon staff, fire rope, fire poi, fire eating, all types of music, and dance to display a hypnotizing performance.
FIRE SHOWS
If you are interested in adding flare to your event, backyard party or booking a similar show you have seen in the past. Email us with the theme, date, times, and any special requests. We are here to help you develop a perfect fire performance package for your event. Including any and all aerial flying with silks or lyra hoop, bellydancing, in Nashville and Memphis, TN (and surronding areas). We will return an emailed quote within 24 hours.
AS SEEN
Beyond Wings fire performers have been featured in CMT videos such as Kip Moore and Billy Currington. Beyond Wings hula fire dancers are guest performers on the Food Network for Trisha Yearwood's Southern Kitchen television show. Beyond Wings hoop and poi fire spinners performed at Bridgestone arena for artists such as Eric Church and NHL hockey team Predators. Beyond Wings fire breathers and fire fan girls have performed for Jack Daniels TN Jack fire parties and inside Gaylord Opryland Hotel for Pinnacle Vodka launch party. Beyond Wings ring girls performed fire spinning dance and prop dance during the MMA Sports pre party. Beyond Wings luau fire performers have traveled to Miami, Las Vegas, and California for fire performances. As well as traveled to almost every casino on Casino Blvd in Tunica performing luau fire entertainment for private events such as Verizon Wireless, XBox, and Bluesville. (Just to name a few!)
In Photo: This Duo Featured in CMT MUSIC VIDEOS
Our Professional Fire Dancers have a multitude of acts such as FIRE Hoop, FIRE palms, FIRE Headdress, FIRE palms, FIRE Juggling, FIRE Breathers, FIRE Wings, Fire Breathers, Fire Eaters, Fire Sword, Fire Swords, and more to find fire show tricks to make your event.
Private Parties, Red Carpet Events, Product Launches, Birthdays, Nightclubs, Stage Shows, Fundraisers, Resorts, Film, TV, Commercials, and More.
Party Line: Best Memphis Parties
Nashville Beyond Wings and Memphis Fire Tribe are pictured in the Go Memphis and Commercial Appeal for performing one of the hottest parties in Memphis TN and Nashville TN. Make your party make the A List with Beyond Wings fire dancers! Beyond Wings and Fire Tribe have been featured in many industry magazines, radio, television, and music videos!
Beyond Wings featured in Nashville Scene Magazine.
Beyond Wings, Emily Tiller, was featured in this month's Nashville Scene Magazine. A little peek inside how Beyond Wings started and the adventures yet to come with such an amazing fire dancing and aerial flying cast!Grab a copy on your local news stand or click on the link to check it out!
Beyond Wings at Music City's walk of fame! Downtown's events every weekend!
Music City Annual Southern Hotwing Festival with Beyond Wings and Pyramid DanceNashville(TN) – Adding to the anticipation of Nashville's Music City Southern Hot Wing Festival (MCSHWF), officially set for a full-lineup of some of Music City's best talents and special guests Beyond Wings angels. Wings of all kind walk of Fame Park in downtown Nashville will appropriately host the festival just steps away from the Country Music Hall of Fame.
/