Shopping Cart
Your Cart is Empty
Thank you for your business!
You should be receiving an order confirmation from Paypal shortly.
Exit Shopping Cart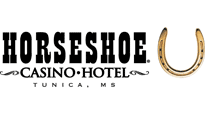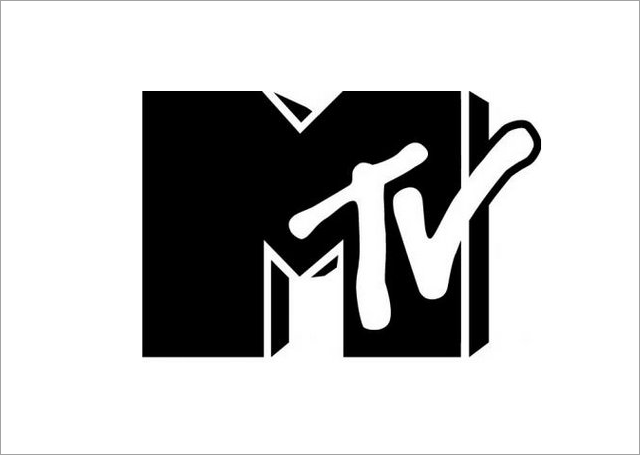 Beyond Wings Nashville circus performers contortions, aerial rope arts, hula hoopers, aerial champagne pourers, jugglers, stilt walkers and more. Ask us about our carnival games and props for your next carnival themed event!
Beyond Wings Circus entertainers, circus performers, fire dancers, stilt walkers and more have entertained the Nashville Broadway streets, Nashville bars, and Nashville restaurants for over eight years! Book your Broadway entertainment today!
Beyond Wings Circus was honored to perform a week long show with Nashville Cornerstone of The Greatest Showman! Indoor Fireworks, Acrobatics, Ring Leaders, Dancers, Singers and more! To share the stage with such a production was one of our favorite events. To book your Greatest Showman theme party, book us today!
Nashville Circus Spectacular
Beyond Wings presents the first only local circus show held at the famous CMA grounds, Riverfront Park. Fireworks, Fire Dancers, Acrobatics, Trapeze, Stilt Walkers, Contortionists, and more! Stay tuned for our next public event on our event tab! Photos by Zac Ward and Christy Shaterian.
Beyond Wings performed for 2017 and 2018 American Heart Association's Heart Gala held at Schermerhorn Symphony Center. Beyond Wings performed circus shows, contortion acts, aerialists, jugglers, stilt walkers, dance and more! Lauren Colle Photography
2018-2020 New Years Events
Beyond Wings Circus performed for several New Years events such as Cirque Du Corinth, Plaza Mariachi New Years celebration and Cirque Du Night at Famous Saloon, downtown Nashville. Check out a few of the photos of aerial bartenders, ribbon dancers, free standing aerial rigs, stilt walkers, living statues, living strolling tables, jugglers, fire spinners and more! Photos by Lauren Colle Photography
2018-2019 Nashville Brew Festival
Beyond Wings brought the circus to Circus Brew Zerkus of Nashville TN. Located at the Fairgrounds of Nashville. Let us bring the entertainment to your festival! Photography by Lauren Colle Photography and Nadh Photo
NashVegas in Real Life with Beyond Wings lead female Fire Dancers.
Big thanks to Kid Cannon TV and Cannon Wedding Photo and Video for featuring us performing on Nashville's famous Pedestrian bridge!
Introducing the Chandelier Angels
Beyond Wings creative team and welding staff is always up for the challenge to create unique designs for upcoming events. Check out our newest creation, The Chandelier! It is rigged from your event ceilings and ready to set the wow factor of your event. Book your chandelier aerialists angels or chandelier aerial bartenders today!
What makes us different? Professionally Certified and Insured!


Beyond Wings Circus LLC is aerial rigging and fire performing certified. Beyond Wings Circus LLC Is licensed by the State of TN. Beyond Wings Circus LLC is professional and guarantees satisfaction. Beyond Wings Circus rigging specialists hold multiple rigging certifications, aerial lift certifications, machinery certifications to ensure the safety of your entertainment aerialists and more. Beyond Wings Circus LLC is also Nashville's only Fire Safe certified and insured. We hold a Pyrotechnic Fire License through the State of Tennessee of the Fire Marshal's State office here in Nashville TN. Beyond Wings Circus LLC is the only Nashville based certified and insured circus company, also offering additional insured documentation for every event. Each performer is trained under circus and aerial certified teacher and each performer is insured to up to 5 million. Keep your event SAFE! Always ask for these documentations when booking for any entertainment event....book professionals..
Always ask for these documentations when booking for any entertainment event....book professionals!
Beyond Wings Circus performed the grand opening and VIP event at Nashville's tallest building 505 Condos of Nashville. Honored to aerial rope fly, water dance in the bubble sphere, stilt walking, aerial bartenders poring from above silks, sword bellydance, and hoop dance for the ambient strolling entertainment for each event!
Mercedes Benz Grand Opening
Beyond Wings corporate aerialists and aerial bartenders were the entertainment for the head coach of Alabama, Nick Saban's, unveiling of the new Mercedes-Benz dealership opening in Nashville TN. Photography by Lauren Colle Photography
Beyond Wings was the entertainment for the pre party carnival for the CMT Music 2017 Awards. Beyond Wings stilt walkers, clowns, contortionists, aerialists, and jugglers were featured on MTV and CMT television networks. Photography by Emily Charles
Beyond Wings performers are always honored to perform along side and in front of so many celebrity events.
CARLY PEARCE - CMT Music AwardsCARLY PEARCE - CMT Music Awards
ERIC CHURCH - VIP Tour EventERIC CHURCH - VIP Tour Event
MERCY ME - K Love Fan AwardsMERCY ME - K Love Fan Awards
NEWSBOYS - Grand Ole OprNEWSBOYS - Grand Ole Opr
TRISHA YEARWOOD - Food NetworkTRISHA YEARWOOD - Food Network
MIKE FISHER - NHL HockeyMIKE FISHER - NHL Hockey
CHUCK WICK - COUNTRY MUSIC STARCHUCK WICK - COUNTRY MUSIC STAR
CHRISTLY KNOWS BEST - USA NetworkCHRISTLY KNOWS BEST - USA Network
NICK SABAN - HEAD COACH OF ALABAMANICK SABAN - HEAD COACH OF ALABAMA
Check out Beyond Wings fire shows every weekend at Plaza Mariachi Music City! As well as stilt walking greeters, jugglers, hoopers, living statues and more! Photos by Mariahs Photography and Tennessee Photographs
Once Upon A Circus: LIVE CIRCUS SHOW
Beyond Wings stays ultra busy doing corporate and private party events. But we always make time for our fans! We perform live circus shows around Nashville including entertainment like juggling, aerial acts, bellydance, snake charmer, ribbon dancers, acro partner acts, flow arts, fire dance shows, and more! Stay up to date with us on social media and our event page for future shows in Nashville!
photos by Jordan ODonald and Lauren Colle Photography
Photos by Lauren Colle Photography
Beyond Wings Aerialists were honored to fly above us an amazing event at a historic Nashville location! Beyond Wings was the dinner entertainment for the American Heart Association at The Schermerhorn Nashville Symphony. Photos by nFocus Magazine
Beyond Wings can fly over your holiday party, walk tall, or bring a special unique entertainment to the night of Haunted Halloween, Christmas and New Years gatherings! Photos from Nashville entertainment events this season for holiday entertainment!
Beyond Wings's Nashville aerialists entertained at the Nashville Greenway event at the Dinner on the Bridge 2016. Our aerialists were suspended from 4 points of the John Seigenthaler Pedestrian Bridge. Photos by Jim Jim Thomas and Beyond Wings
Let Beyond Wings bring the extra flare entertainment to your event! Photos from the VIP grand opening in the Nashville area. Sycamore Farms and Events in Arrington, TN, Beyond Wings were the formal fire sparkle dancers at the wedding area of the venue. Photos by Jenna Henderson
Beyond Wings performance packages available for outdoor and indoor events. Photos from Jack Daniel's Tennessee Fire event at downtown Nashville. Book your performer flying aerialists, fire girls, promo girls, hype entertainers, DJs, and more to your Nashville events!
Act Too Players presents featuring Beyond Wings aerialists and circus arts. We loved working with Act Too Players at the historical and famous The Franklin Theater. Stay tuned for more "broadway circus" adventures in the Nashville area!
MORE VIDEOS CLICK HERE Photography by Lauren Gills and Beyond Wings
Beyond Wings jugglers, aerialists, contortionists, dancers, fire dancers and more! Let us travel to your town for street side or venue circus show!
Photography by Sherry Gay
Wedding Entertainment/ Champagne Aerialists
Champagne Angels to pour champagne during cocktail hour or reception. We provide it all! Engagement parties, bridal parties, wedding events, and more! Bellydancers, aerialists, and fire dancers available for your wedding entertainment in Nashville and surrounding areas. Photography by SkyTouche.
Have a wedding, event, or party with a theme?? We love themes!
AWonderland, Princess Palace, Cirque, Oz and more
Corporate events, fundraisers, casino nights, Fire & Ice events
Photos by Nashville Predators Hockey League
Hula, Luaus, Pool Parties!
Hula Hoop dancers, fire dancers, bellydancers, kid parties, hula stilt walkers, samba dancers, las vegas style dancers, mermaids, drummers, &more available!
Nashville's own, Beyond Wings, stilt walkers and jugglers mingle throughout your corporate event, summer party, grand opening, festival entertainment and more!
Grand Ole Opry & Wedding Entertainment
Fire dancers, stilt walkers, dancers, aerialists, contortionists, hoopers, strong man, and more! Complete Circus Packages available. Our HOT item!
/